Best Laptops For A College Student
For a college student, a laptop is a must-have. It serves several purposes including taking notes, carrying out online research, and doing your homework. A laptop can also be used for extracurricular activities like keeping up with friends online, streaming movies, or gaming. In recent times, laptops have become even more essential due to the remote learning format that is being adopted by many colleges in the wake of the Coronavirus pandemic. Of course, like every device and tech product, buying the best laptop for a college student can be challenging. In this article, we will help you through the process of choosing a laptop for your needs by breaking down all the technicalities and specs to look out for.
1. Apple MacBook Air (13-inch, 8GB RAM, 256GB SSD Storage)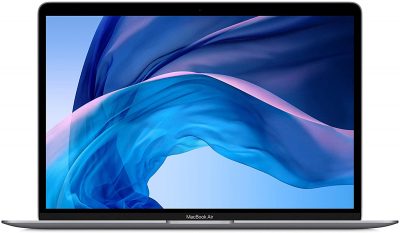 The Apple MacBook Air is well known for its sleekness and thinness. This latest model of the MacBook Air laptop features a beautiful 13.3-inch high-resolution retina display and a backlit keyboard. The keys on this laptop are a pleasure to type on. The size is just perfect for a student. This laptop has 8Gb of memory and you get up 500GB of storage space. it comes with a powerful tenth generation Intel Core i3 processor paired with an Intel Iris Plus graphics card which guarantees faster performance.
2. New Apple MacBook Pro (16-inch, 16GB RAM, 512GB Storage, 2.6GHz Intel Core i7)

The main highlight of the Apple MacBook Pro is its wider 16-inch screen with a high-resolution retina display. It also features a powerful ninth-generator Core i7 processor which makes it suitable for handling more workload with faster and better performance. This laptop also features an AMD Radeon Pro 5300M graphics this guarantees a faster video rendering and  A seamless playback. The Apple MacBook Pro comes with six powerful speaker systems that feature force-canceling woofers for crisp and rich sound output.
3. Lenovo IdeaPad 3 14" Laptop, 14.0" FHD (1920 x 1080) Display

If you are looking for a lightweight best laptops for a college student, this is one of the ideal options to consider. It is perfect for everyday use and offers everything from powerful performance to versatility and seamless use. This laptop has a 14-inch display and narrow side bezels which gives a clean clutter-free visual experience. The sound quality is great as well thanks to powerful double Dolby Audio Speakers. This laptop is powered by the new AMD Ryzen 5 3500U Mobile Processors which is perfectly paired with Radeon Graphics for faster and seamless performance.
4. 2020 Lenovo ThinkPad E15 15.6" FHD Business Laptop Computer

The Lenovo ThinkPad 2020 comes in a sleek and stylish metallic body that gives it a stunning look and makes it quite durable. It is designed to withstand anything thrown at it and built for long-lasting performance. This is a powerful business laptop built for on-the-go use. The Lenovo ThinkPad also features fast processors with outstanding battery life and fast charging capabilities. 
5. 2020 Newest Lenovo Yoga 2-in-1 Convertible 14" FHD Touch-Screen Laptop

The Lenovo Yoga is a 2-in-1 convertible laptop. It can be used as a regular laptop and thanks to its flip and fold design, you can fold it into a touchscreen tablet. This laptop features a 14-inch screen with high resolution and impressive color balance. It also features IPS technology which makes wide-angle viewing possible. This is a powerful laptop with a 12GB memory and a powerful quad-core processor that allows full-power multitasking and fast performance for all purposes.
6. Dell New XPS 13 9300 13.4-inch UHD InfinityEdge Touchscreen Laptop

This laptop is one of the best laptops for college students in terms of construction. It built into two pieces from a solid aluminum block. This gives it a solid construction that is guaranteed to last for several years to come. Additionally, the screen is made from Corning Gorilla glass which is resistant to damage. This further improves the durability of this laptop. This laptop will not overheat thanks to dual fans that spread heat over a larger area and exhaust pipes that vent the heat out. Putting it all together, this laptop is one of the most solid units you can get for yourself as a student. 
7. Dell Inspiron 14 5400 2-in-1 Touchscreen FHD Convertible Laptop

The Dell Inspiron 14 5400 features a versatile 2-in-1 flip design that allows you to use the laptop as a tablet or in the traditional laptop mode. The 14-inch screen has a beautiful FHD wide viewing angle for clear and crisp display. You can do more with this laptop thanks to powerful 10th generation processors. One special feature of this unit is its intelligent thermal profile that allows it to adjust performance to reduce heating based on whether the computer is stationary or held in your hand.
8. New Dell XPS 15 9500 15.6 inch UHD+ Touchscreen Laptop

This laptop offers one of the best displays you will find on any laptop in its price range. It offers edge to edge view and an Ultra HD+ display. The display is also brighter with up to 16 million Ultra-vivid colors. This makes the laptop perfect for graphics and video editing and similar tasks. It is also built to be tough and durable thanks to corning Gorilla glass screen and diamond-cut sidewalls.
9. Microsoft Surface Pro X – 13" Touch-Screen – SQ1

This laptop has a sleek and slim design which makes it perfect for use on-the-go. It has a 13inch display and a lightweight design which makes it easy to carry with you anywhere you go. It weighs just about 1.7 pounds and is 7.33mm thin. You will also love the versatile design of this laptop. One of the most impressive features of this unit is the advanced LTE Pro connectivity. This makes it possible to get internet connectivity with this laptop in places where Wi-Fi connectivity is not available. 
10. Microsoft Surface Laptop 3 – 13.5" Touch-Screen – Intel Core i7

This thin and lightweight laptop has an elegant design. It uses the latest processors which makes it a lot faster than its predecessor, the surface laptop 2. This is a perfect laptop for on-the-go use and it has a strong battery life with fast charging capabilities. This laptop comes in a variety of rich tones and colors. We also love the fact that there are different ports for connectivity including USB-C and USB-A ports. 
11. 2020 HP 14-inch HD Touchscreen Premium Laptop PC

If you are a college student on a budget, this laptop is your best answer to the question of whats the best laptop for a college student? The 14 inch HP premium laptop is an economical option that performs just as good as many high-end models. This is a durable laptop with a rich HD display designed for long-lasting performance.
12. HP - Spectre x360 2-in-1 15.6" 4K Ultra HD Touch-Screen Laptop

This HP-Spectre laptop offers up to 16GB of memory and features a powerful Intel Core i7-8565U processor for fast and efficient performance. This is a powerful laptop suitable for a wide range of applications. It has a 4K HD display with touchscreen capabilities (comes with a stylus included). This laptop features a dual array digital microphone, and a powerful camera which gives it excellent video conferencing capabilities. This makes it the best laptop for online college students.
Buying Guide For Best Laptops For a College Student
College Research (Windows/macOS): Before you proceed to purchase a laptop for use as a student, you should find out if your college or universities have specific requirements for the laptops allowed. While most colleges don't care about which operating system your laptop runs on, others have specific requirements that must be followed. Be sure to check this before you buy it.
Size and Weight: These are two of the most important considerations when buying laptops. Since you will have to carry the laptop around, a lightweight laptop with 13 to 14 inches screen is perfect for college students. You are better off searching for the best small laptops for college students as they are easier to carry around. 
Battery Life: Generally, the battery capabilities of different laptops vary widely. Be sure to check this before you make a purchase. A laptop with long battery life and fast-charge capabilities will be the perfect option for a student since it allows more on-the-go use.
CPU: The CPU or processor is one of the main things that determine a laptop's performance. It also determines battery usage and how fast the computer operates. Laptops come with either AMD or Intel processors. While systems with Intel processors offer more in terms of performance, AMD CPUs tend to provide better value.
Memory (RAM): This is another feature that determines the performance of your laptop. It improves how well your laptop can handle multiple tabs and navigate between apps. Generally, we recommend a laptop with a minimum of 8GB RAM for optimal satisfaction.
Graphics: The graphics capabilities of different laptops vary. Many laptops have integrated graphics that offer generic performance. Others have enhanced chips. These types of laptops offer better performance and enhanced gaming experience as well as overall performance.
Hybrid (2-in-1): Hybrid laptops have a versatile design that allows them to be used as a traditional laptop or as a tablet by simply flipping and folding the screen. While a regular laptop will still work for you as a student, a hybrid laptop has a handy design that will be beneficial to you as a student. 
These are some of the best laptops for college student. Which one to go for depends largely on your specific needs and budget. Our top pick is the Dell New XPS 13 9300 13.4-inch Touchscreen Laptop. However, any of the laptops in this review will make an excellent choice depending on the use you have in mind for your laptop.